Van Stein & Groentjes
Entrepreneurial Honest Waywards
We build your IT solution!
Custom solutions
With our team of experienced programmers, we develop custom software that fits perfectly in your business processes. We are specialized in the design, development and integration of custom applications for all kinds of data intensive processes.
Read more..
Cloud integrations and advice
Besides tailored solutions, websites and apps, we can also help you with the configuration and deployment of existing cloud solutions. For a lot of these cloud solutions, a piece of custom software can help in better fitting the solution into your organization.
Read more..
Data analyses and machine learning
Are you interested in finding out what data can do for your organization? With data science techniques like machine-learning, data mining and deep learning, we can help you solve complex data related problems. We gladly discuss the possibilities with you, in order to find the best solution for your problem.
Read more..
A transparent way of working
The way we work helps us to tackle your problem as efficiently as possible. We are honest and a bit wayward. This means, that we cooperate, advise and actively voice our opinion during the complete project. Our passion is to develop well-performing, useful and efficient applications that help improve your business. We do this in a clear and transparent way. After the first meeting, where we get into the details of the solution you require, we create a fixed-price offer. In this offer all the components of the solution, and the work required to develop the solution, are explained. This way, you know exactly what you can expect. With more complex or large projects, we split work into several phases. For each of these phases we create a fixed-price offer. Of course it is also possible to develop your solution using an agile/scrum methodology. We then develop the solution using short sprints, and decide at the start of every sprint what will be developed. This way you have more flexibility because you can change the focus at any moment, but you do not have the advantage of a fixed price.
How can we help you?
Are you looking for a web application, smartphone app, an integration with cloud services or do you need advice on an IT or data related challenge? Contact us to discuss the possibilities.
Contact us now.
The advantages of custom (web) applications.
We can advance your business with custom software solutions using the latest technologies. From data management applications to automating your labor-intensive processes, everything is possible.
With smartphone applications (apps) you can make use of a lot of sensors that are already in the devices, such as GPS, Bluetooth, WIFI and the camera. These sensors allow us to deliver rich context-aware information and features that can benefit to a great user experience.
We are skilled in the development of Android, iOS and cross-platform applications for smartphones and tablets. We also have a lot of experience in developing web and cloud based applications that can automate, improve and optimize your processes. A typical example of such a system is the Thesis Management Portal we developed for the University of Leiden. In this portal, thesis reports of students are being assessed by a minimum of two independent assessors. All communication, to the student, the assessors and the exam committees are completely automated. With this system, the assessment process is less error prone, more transparent, quality controlled and it adheres to the necessary Dutch guidelines. This saves all of the related stakeholders a lot of time.
See more examples at our selection of projects in our portfolio.
Entrepreneurial
We create custom software solutions upon request, but that is not all we do. You can also contact us when you are looking for a partner to develop a good idea for a software product or service. Together with other parties, we develop custom products when we see there is a need for these in the marketplace.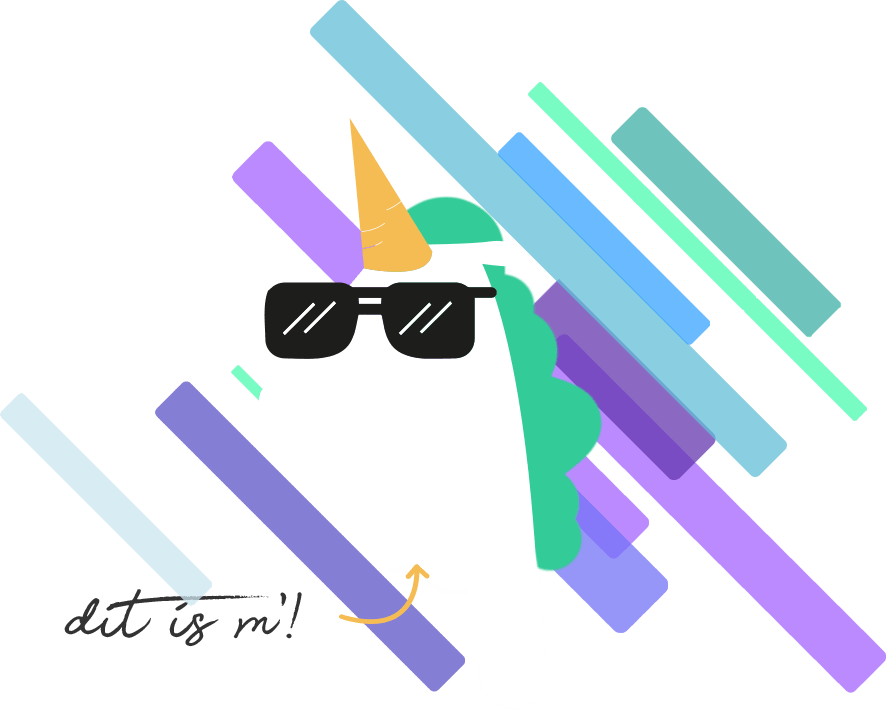 We train professionals.
As accredited work placement company, we train a number of students every year in becoming a programmer. We do this by offering them internships and supporting them. t is one of our main objectives to support our employees in their personal development. We do this by teaching them about new techniques and technologies.
Our partners
Next to our team of experienced programmers and analysts, we have many partners that help us in their respective discipline.