van Stein en Groentjes
10

out of

10
based on
42
ratings.
---
Who we are.
We are a developers team specialized in the creation of Android and iOS applications and responsive websites. We develop customized apps, websites and software.

Developing websites and hosting them is also a main part of our business. In web-development, we distinguish ourself by creating websites that are portable and viewable on all kinds of devices. We do that by using responsive web design.

"We love to build exciting, modern and reliable applications with today's state of the art technology!"

If you are interested in our services contact us now! You can contact us by e-mail or via the support section provided at this website.

This website is "Speech" enabled and uses new features supported in modern browsers such as chrome.
Click on the microphone icon next to the search bar (up right) and begin speaking.
Speak now.
No speech was detected. You may need to adjust your microphone settings.
Click the "Allow" button above to enable your microphone.
Permission to use microphone was denied.
Permission to use microphone is blocked. To change, go to chrome://settings/contentExceptions#media-stream
Web Speech API is not supported by this browser. Upgrade to Chrome version 25 or later.
Partners & technology
---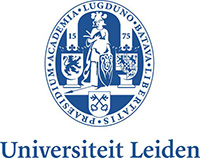 CreateAppsHere is a young company which is situated in Amsterdam, The Netherlands and is specialized in web development and applications development for web and mobile.
We collaborate with each other in many projects.
Leiden University is one of Europe's foremost research universities. We collaborate in both research and projects with the university, hosting and maintaining several of their specialized research web-servers as well as building custom software solutions to aid both students and staff.
Lugus is an association by student entrepreneurs from Leiden and gives support to startups by providing interactive sessions, lunches and office space. Van Stein & Groentjes B.V. is a member of Lugus and works tightly together with Lugus in supporting new startups by giving advice and technical support. And of course, the website of Lugus is made and hosted by us. See for more info.
We work using the latest html5 technologies with fall-backs for older browsers. Our websites are always 100% mobile friendly and optimized for both SEO and speed.
We work using the latest CSS3 technologies with fall-backs for older browsers. CSS3 animations, effects and handlers causes less overhead than Javascript, resulting in faster load times and more smooth animations.